Sheen Magazine Cover Shoot with R&B Artist Mya
---
LA Music Photography Team House of Hickey Shoots Mya for Sheen Magazine
R&B artist Mya, best known for her late 90's and early 2000's releases "Fallen," "Case of the Ex," "It's All About Me," and "My Love is Like… Wo" is playing the longevity card. She's still making music today.  In fact, the woman spends most of her time in the studio and has released a prolific amount of music, mostly under her own label, Planet 9. It's refreshing to see an artist doing what she loves, without subscribing to the pressure and chaos of the fame machine.
Most of the celebrities we meet are tempered by the required calm and graciousness necessary to protect their brand. When we met up with Miss Mya at her Sheen Magazine cover story photo shoot in Beverly Hills, she was no exception. But with her there is something more: Shy, kind, genuine and aware, she exuded a humble wisdom. By intuition, you get the sense that the chaos of fame must have been tough for her in some way, but she was able to hold herself together and grow in the process, while continuing to do what she loves – making music.
Mya just recently performed in Nairobi next to Ginuine – the very singer of "Pony" from the infamous "Magic Mike" scene – and 611 to a very excited crowd. Her latest and seventh studio album "Smoove Jones" was released in February, 2016.
Below, the published images from the shoot.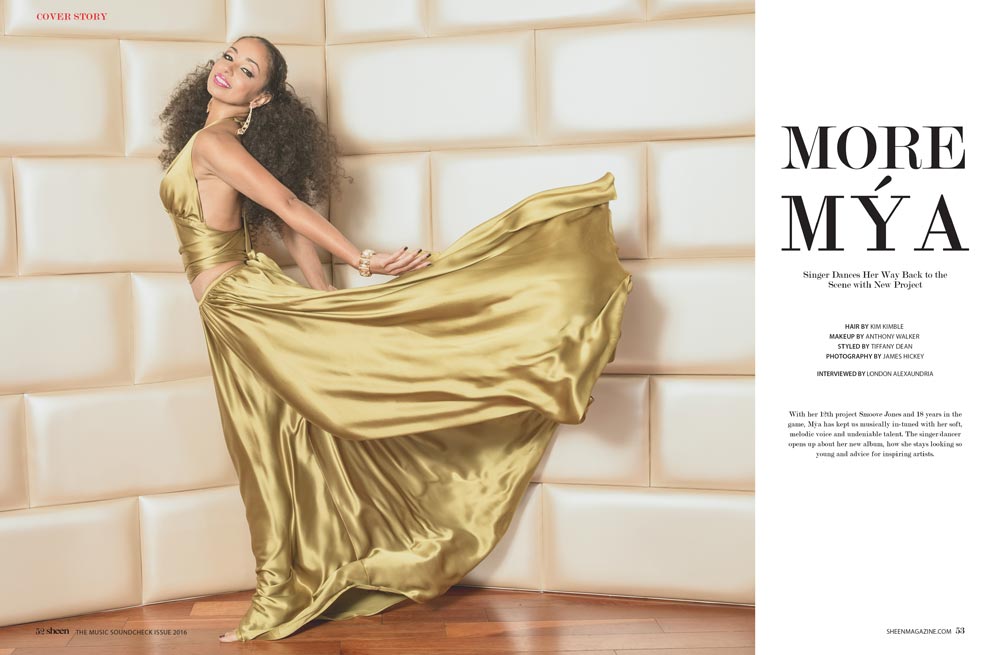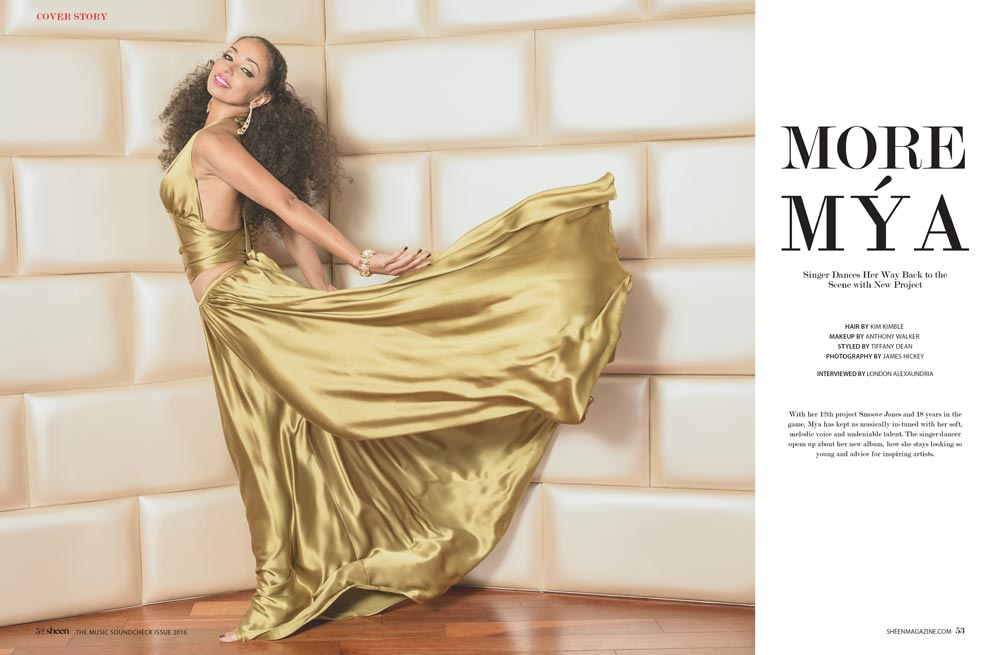 ---