James Hickey is a freelance photographer residing in the San Francisco Bay Area and Los Angeles focusing on editorial, commercials, fashion, musicians, and celebrities.
Services
---
FASHION – advertisements, editorials, catalogs & lookbooks
---
CELEBRITIES – press kit images & portraits
---
MUSICIANS – marketing collateral, cover art, press kit images & portraits
---
PORTRAITS – custom portraits & portfolios
---
PRODUCTS – advertisements
---
The Photographer
---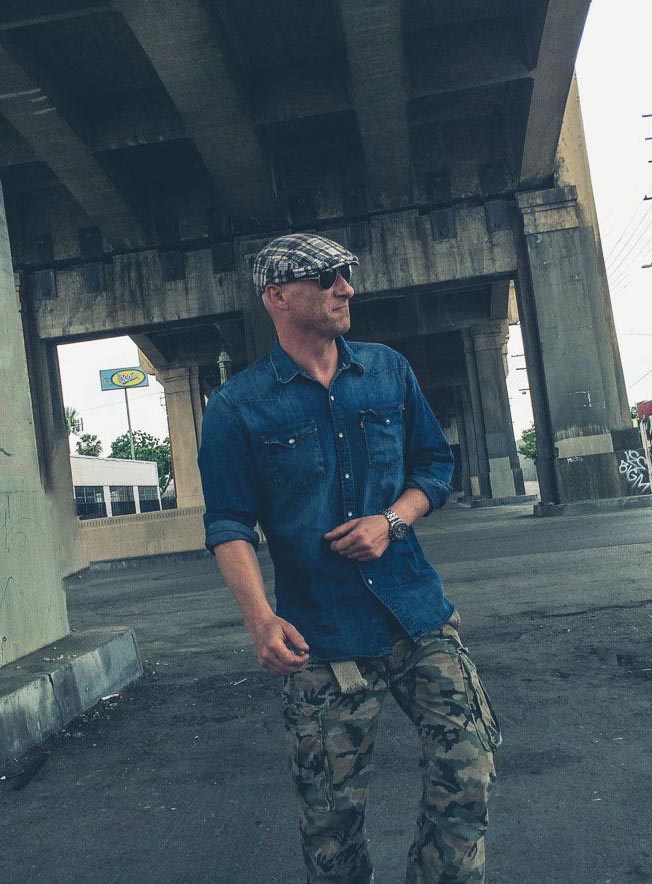 James Hickey
Photographer | Founder
---
James Hickey's drive for excellence has pushed him to evolve his creative vision into becoming quite the fashion force. Previously an engineer, the man also knows how to do things and get stuff done. James has been working on the fashion, music and celebrity world for over 15 years.
Actors
---
Queen Latifah
Kendall Jenner
Eddie Redmayne
Gillian Anderson
Luke Wilson
Adrian Brody
Pamela Anderson
Michael Pena
Jason Isaacs
Kate Walsh
Richard Linklater
Charlie Day
Niecy Nash
Keesha Sharp
Tanisha Long
Meagan Good
Shanola Hampton
Serayah
Matt Cedeno
Patrick Warburton
Roselyn Sanchez
James Wolk
Shenaz Treasurywala
Natasha Leggero
Stephanie Danielson
Eliza Coupe
Christopher Deblasio
Gia Skova
Troy Laz
Natalina Maggio
Tara Ciabattoni
Charlene Deguzman
Patrick Gallo
Musicians
---
Dr. Dre
Will.i.am
50 Cent
LMFAO
Havana Brown
Pussycat Dolls
Black Eyed Peas
Nicole Scherzinger
Vince Neal
Mya
Michelle Williams
Mya
Erica Jane
Amerie
Wendy Williams
Cassie
Robin Anton
Vassal Benford
Infected Mushroom
Meital Divas
G.R.L.
Lauren Bennett
Milo the Girl
Aria Crescendo
Chelsea Korka
Rokelle
the Willowz
Bus Driver
Audry Sessions
Twalle
Troy Lazing
Every Move A Picture
Lil' Nate Dogg
Kim Sumner
Shondel
Vanessa Lunnon
UndergroundDream
Cody Wise
Anja Nissen
Airbourn Toxic Event
Ellysa Chalk
Traveler
Elisa Jordana
Brands
---
Reebok
Omega
Buttons
LadaireOfficial .
.LaDaire
Just Cavalli
Vivienne Westwood
NBC
Playboy
FCUK
Jimmy'z Jeans
Zappos
ADORE
DMX
NuBra
Mododoc
Belldini
Body Language
Sheen
Ed Hardy
Eva Varro
Yepme
Christian Audigier
Syneron
Moni Moni
Vertigo
Cutera
Imoshion
Varma
Navan
Astonish
Zahm Gems
Scott Barnes
Uriel Sainez
Mystra
Galla Cabana
Puruiti
Maggie and Shirley
Copenhagen Luxe
MICA
Lloyd Klien
Nudz
Michael T White
Mac Henry's
Santa Cruz Ballet Theatre
Elefante Blanco
Love for Humanity
Avesa
Sex Vodka
Frank Gallaso
Convenos
MSA
Crossroads Trading Co.
---
The Studio
Our studio, located near downtown Los Angeles, is an architectural masterpiece and creative space.
Upon request, we offer production services including concept development, model casting, post production and the sourcing of a talented team of professionals for modeling, makeup, hair and styling.
---