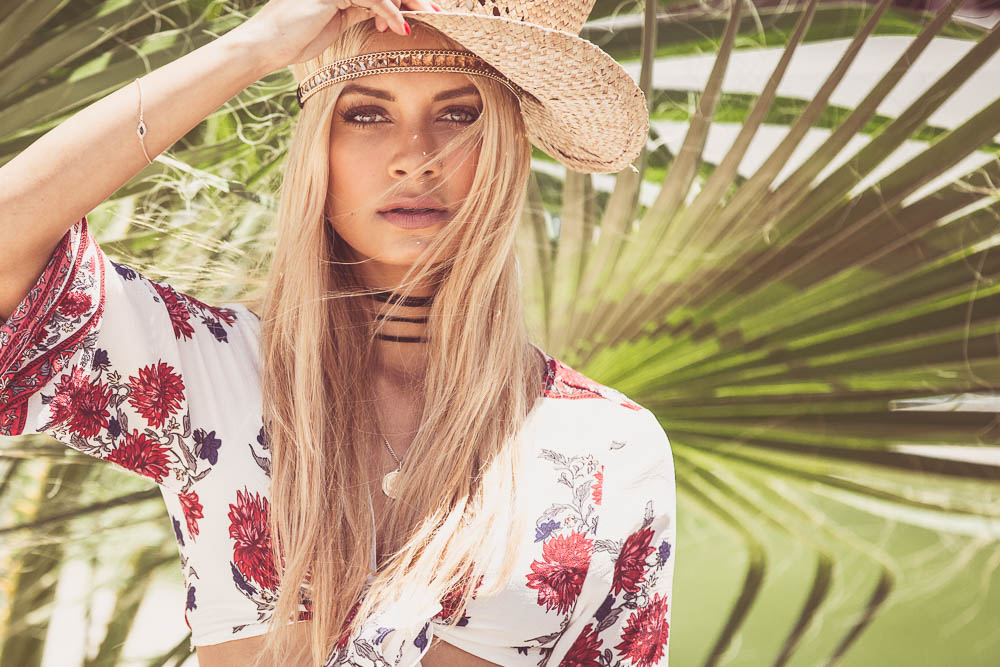 Music Photographer James Hickey's Palm Springs Life with DJ Havana Brown
---
By Tatiana Junqueira
One of the benefits of being a music photographer is the people.  We recently met up with DJ Havana Brown and Vince, her manager and husband in Palm Springs, CA. The couple had chosen a hotel befitting of the aesthetic and providing the perfect setting for some bohemian cowgirl fashion.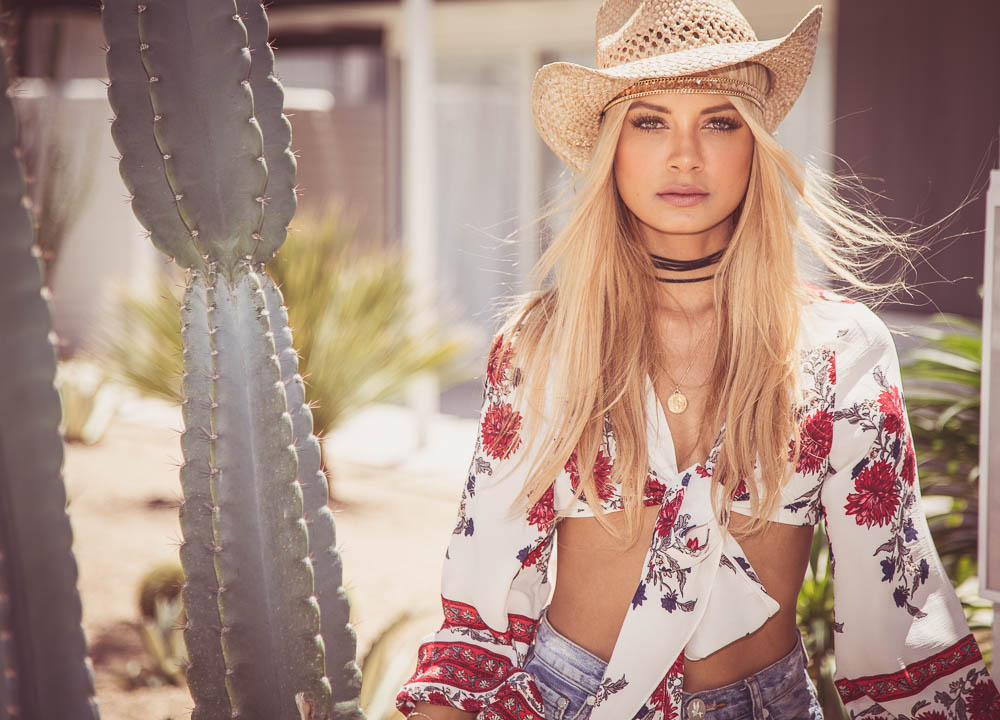 I have to say, the girl has more than her fair share of talents. While we usually work with a full creative team for photoshoots, this time she prepared each of her looks from head to toe. The thought did cross my mind that true brilliance really does make a star – that she could be anything she wanted to be, given the time and desire.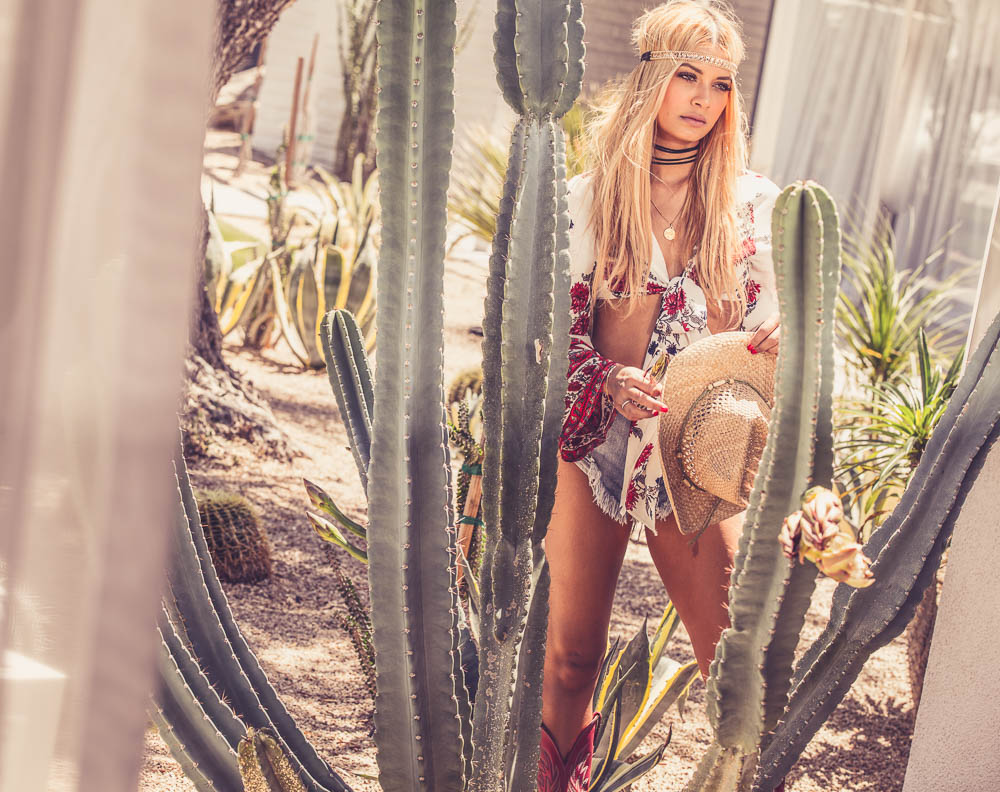 While James has worked with Havana countless times, this was my first time meeting her. I'm keen on pop and electronic music, so getting to know the singer of We Run the Night ft. Pitbull was a dreamy prospect. Plus, James had told me how cool and down to earth she is. So needless to say, I was a bit anxious, but also very excited to meet them.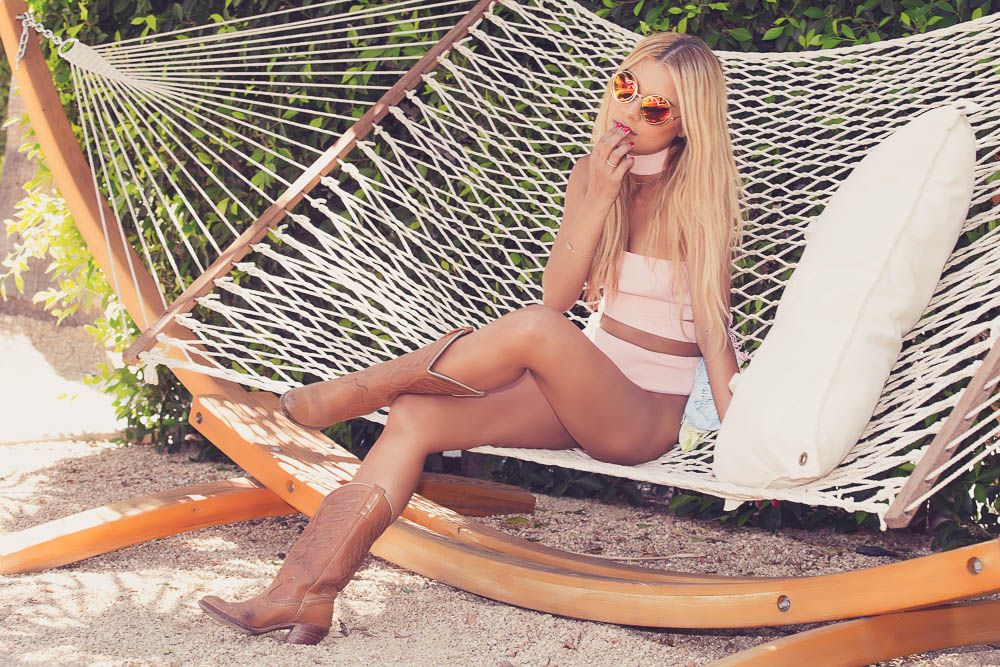 And James was right, she was totally down to earth and a joy to photograph. I'd be down to do it again.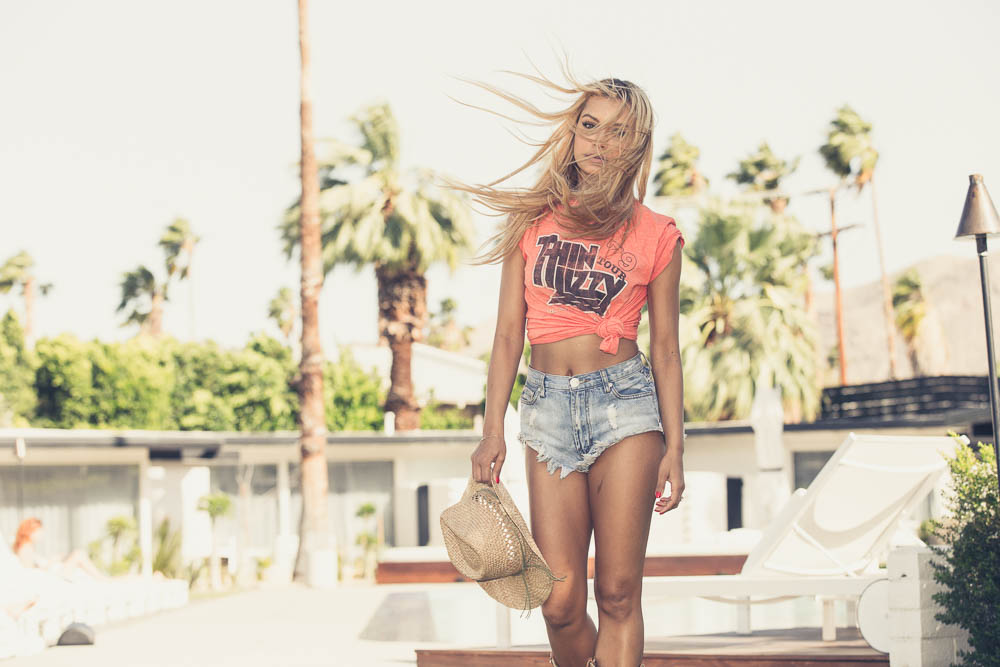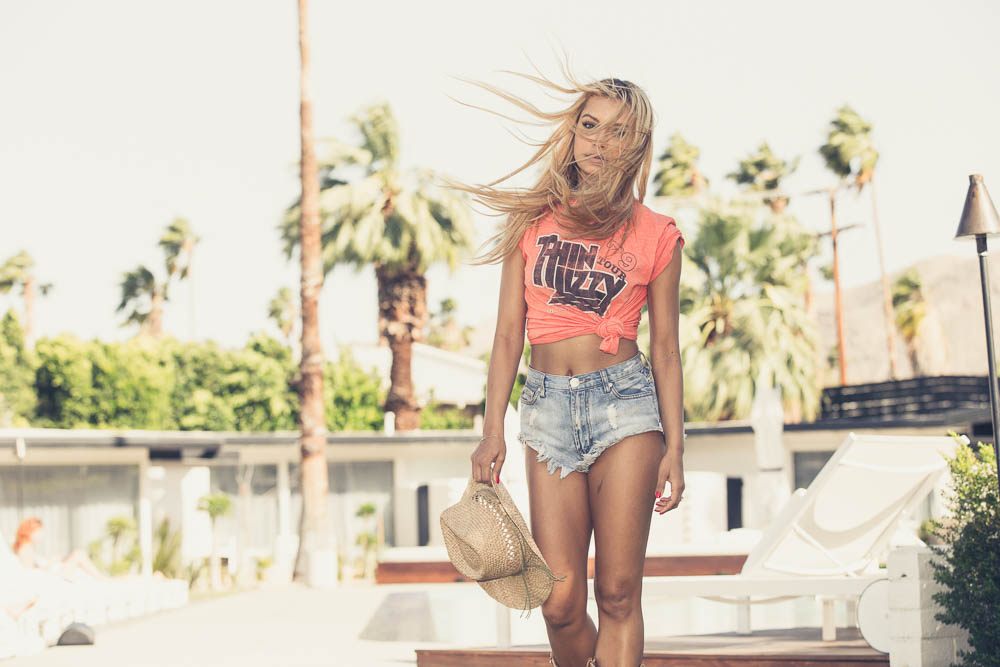 Musician: DJ Havana Brown
Photography: James Hickey
Location: Palm Springs
---