Nick Wilson Fashion Editorial by James Hickey & Tatiana Junqueira, Los Angeles Fashion Photographers
---
Nick Wilson Gets Iconic with House of Hickey for Astonish Magazine
Nick Wilson (@nickwilsonO) is a consummate gentleman managing optimism, with a keen sense of humor (the man does stand-up too!) and a wholesome nature. The model/actor is versatile, with an inherent ability to transform into any character he steps into.  Ask him to jump and he busts out with trained ballet leaps.  Suggest he embody icons like James Dean, Andy Warhol, David Bowie, the list goes on, and he nails it each time.
The man has fashion cred, too. Having sharpened his modeling chops with Ralph Lauren and Burberry with Mario Testino (modeling next to Emma Watson) and represented by Select Models, his portfolio is impressive.  Next up for him is a GQ spread emulating Brad Pitt's character from the film Thelma & Louise, coming out in the next couple months.
For our shoot with Nick, we took the opportunity to create a fresh, deconstructed studio setting, allowing photography equipment to show in the frame and creating a beautiful, diffused back and side light. For the lighting setup, we also incorporated blue gels and hard light.  The blend of the soft, white diffusion and colored hard light created a modern look while allowing for a good bit of movement from Nick.
Without much ado, I'll leave you with our favorite selections from our editorial shoot, just recently published in Astonish Magazine.
By Tatiana Junqueira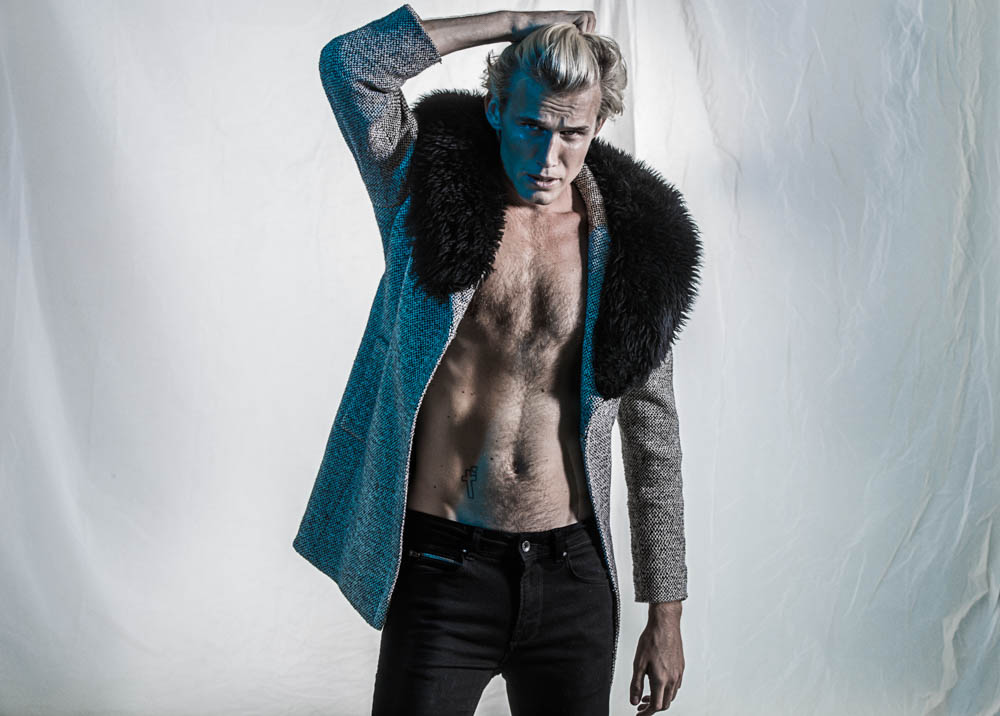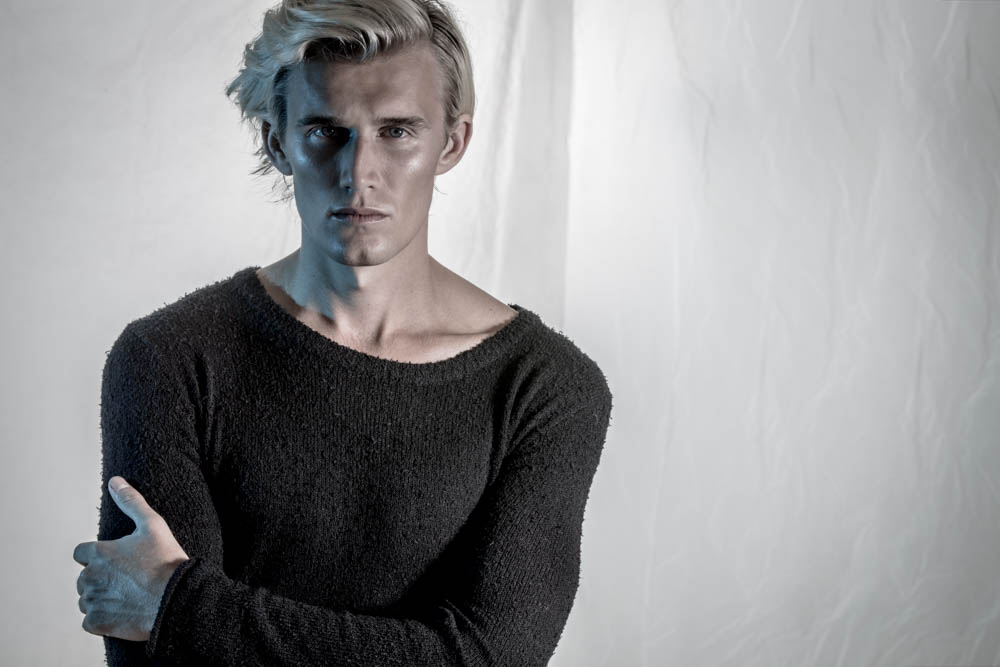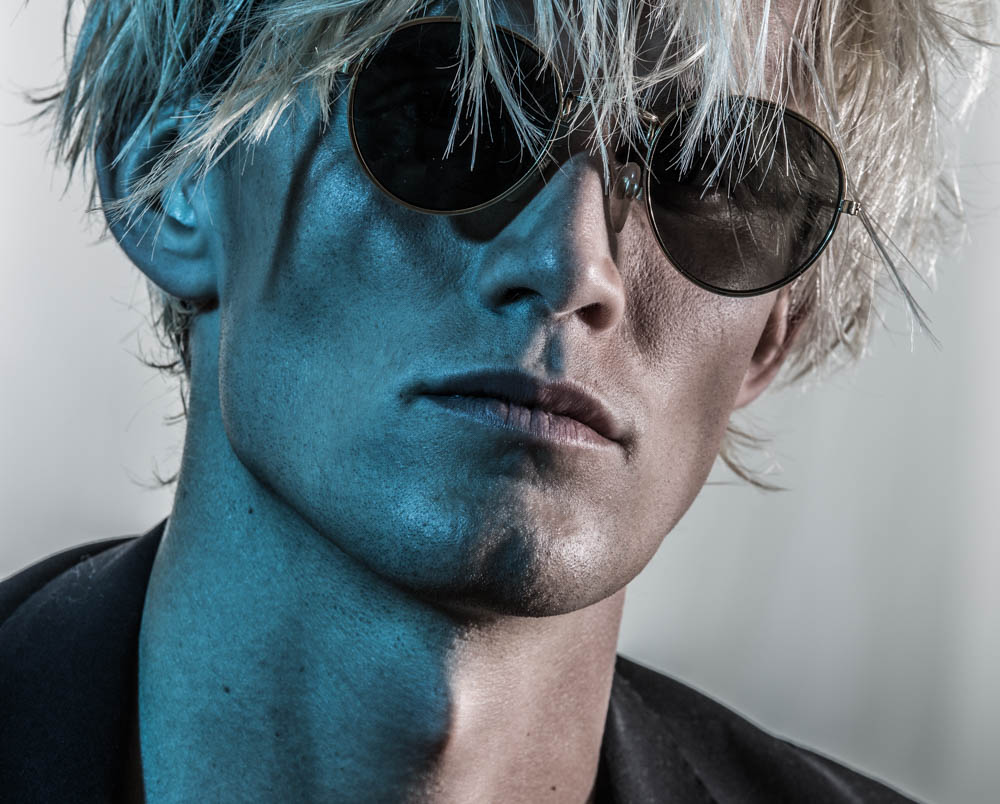 Model: Nick Wilson
Groomer: Satya Linak
Stylists: Tatiana Junqueira & Nick Wilson
Photographer: James Hickey
Location: James Hickey Studio, Los Angeles
---